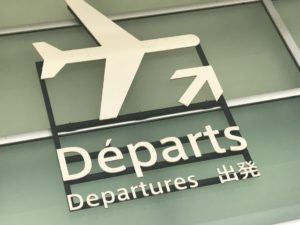 As many of you know, I work for a large Cisco partner as a Solutions Architect (pre-sales engineer) focusing on Cisco Unified Communications and Collaboration.  It's a technology that I have worked in for 18 years and my knowledge and skills there have served me well.  What only a few of you know is that when I started this job, I made a promise to myself that if I left this company it would not be to move to another role that focused on unified communications.  By making this promise I was trying to ensure that I would stay in that job for longer than my previous four or five jobs (averaging about a year each) and also to ensure that if I did leave it wouldn't just be taking a job that was the same thing with slightly different scenery.  If I was going to move it would be the opportunity to learn something new.  Due to my experience and certifications and the compensation that has come along with them, I felt that I probably wouldn't be making a move any time soon.  It's been three years now and today is my last day at my current job.
I have accepted a job with ServiceNow as a Solutions Consultant and while it is still a pre-sales engineering role.  The technology is a major change from what I have been doing.  If you've not quite sure what ServiceNow does, go check out their web site, I'll wait right here for you….Now that you're back, you'll probably agree with me on a few things:
There are a lot of things these folks are doing
This is definitely not a Unified Communications focused position
This isn't even a Cisco focused position
As I was going through the interview process, several close friends were curious about how this would pan out.  Based on some of these discussions I came to the decision to document this transition because I'm sure that there are some people in the industry that feel they have been supporting a specific technology too long but also feel that they are too embedded to make a change.  Welcome to My Technology Career Change blog series.  Over the next several months I'll cover what my experience in transitioning to a new technology and new job type will be!
Why the Change?
For some of my readers, this may seem like a foreign concept.  Taking a job that moves you our of the technology spot that you've been in for almost two decades may seem insane or at the very least, ill thought out.  What I can tell you is that this decision was not made lightly.  For over a year I had been trying to determine what my next role would be and how to get there.  I studied AWS certification material, I talked to friends about potential jobs that were at their companies, I interrogated people that worked in the collaboration and UC space.
What all of the researched reaffirmed in my brain was that it was time to leave.  After 18 years, I needed a change.  It's not that there is anything wrong with the technology that I've been working with for so long, but where I used to get excited talking about the new things going on with it, I lost some of that passion.  Additionally, I wanted to increase my scope of knowledge outside of that sphere, so I am a little more well-rounded.  I'm excited to see what the next phase of my career evolves to and what new knowledge I can acquire as part of this move!
The Inevitable Questions
I've already had several questions asked to me repeatedly.  As the first post in this series, I'll address them quickly, but as I continue on if something warrants more discussion I might have another post dedicated to the topic.
So You're Completely Ditching Cisco?
I wouldn't say completely.  I've still got a couple of blog series that I plan on writing around the Cisco arena that will keep at least a toe in that space.  Add to that some external projects that we will talk about in a moment and yes I'll still have an ear in that direction for news even if it won't be my complete focus.  Additionally, several aspects of ServiceNow have touch points in the Cisco sphere, so maintaining knowledge in that area will be helpful in my mind.
What About Engineering Deathmatch?
The bulk of the episodes of Engineering Deathmatch that I have filmed have been focused on Cisco, so I can understand where there might be some concern that the show would be going away.  I have told my new employer about the show and they are good with me continuing it.  I'll continue to work with Cisco as long as they would like to work with me on episodes, but I also intend to expand the show to cover other technology companies as well.  Additionally the show family will be expanding with the addition of The IT Inquisition, so I'm actually excited to see the future of both of these shows!
Are You Going to Maintain Your CCIE?
Now this is a question that I have been thinking hard and long on.  The short answer is that I won't let it expire, but the longer answer is I don't know what I am going to do.  This past February was my 10-year anniversary so I have the option to go CCIE Emeritus.  For those not well-versed in CCIE lore, engineers who have been a CCIE for 10 years or more may opt to go CCIE Emeritus.  By doing this they no longer have to take re-certification exams, they can say that they are a CCIE Emeritus, however their certifications cannot be used by a partner to fulfill partner certification requirements.  As an Emeritus CCIE, if you decide that you want to get back to a full-fledged CCIE status you can take the CCIE written exam or complete continuing education requirements.  I still have over a year to make this decision but I will either be choosing the Emeritus route or taking the continuing education credits, which direction will largely depend on how much time I have available to do things like go through the training courses for continuing education.
Surely It's Not All Roses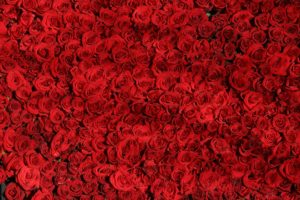 The pessimists among you may be saying that I'm going to run into all sorts of challenges.  I fully expect there to be some challenges and maybe even a thing or two that I don't like about my new employer.  Every employer has issues in one way or another and I would be naive to think otherwise.  I can't say that I know what these will be but I'll deal with them as I encounter them.
That being said, I do see my biggest challenge with starting a new job like this is the rapid ramp-up on a new product and technology that I didn't really have experience in before.  I'll use all of my study magic that I have used both for studying for the CCIE as well as trying to stay on top of new products.  This will help me to not only quickly learn things, but to retain deep knowledge for the long term.  I'm excited about what's to come!