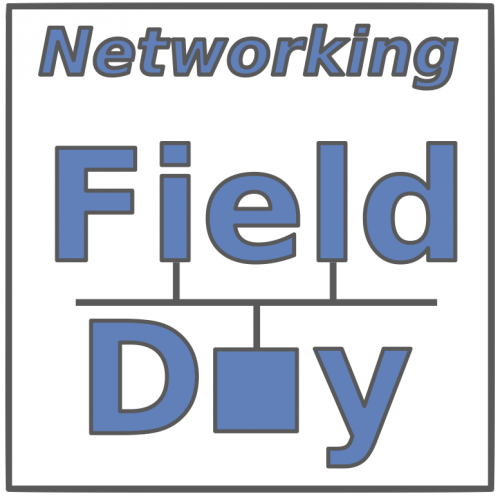 I've known the guys behind and many of the delegates for Network Field Day for quite some time now.  In fact, the Network Field Day guys were kind of instrumental in helping me get Engineering Deathmatch off the ground.  I've even attended some of their smaller events, but this week I will be attending my first Network Field Day event as a delegate.  I'm pretty excited about this as it helps me continue to pursue my goal of getting my head and skillset expanded outside of the unified communications and collaboration realm.  There are a lot of really talented engineers that are part of this event, some that I know and some that I will be meeting for the first time.  It will be great to meet and see everyone again!
There's a lot of stuff going on for this event, and I'm hoping to give a brief overview of the companies that will be presenting at Network Field Day 15.  More to come later after I have seen the presentations and have some thoughts on what these companies are doing.
Gigamon
I've worked with a number of different partners that could sell Gigamon and sat through a number of presentations from them, but it's been awhile so I am ready to see an update on their products including their network TAP and aggregation products, traffic manipulation applications, and visibility fabric nodes.
IP Infusion
IP Infusion creates networking operating systems for white box networking equipment and network virtualization.  To be honest, a good portion of my career has been focused on the non-white box manufacturers, so I'm interested to see their approach to the networking OS and how they handle working with different hardware manufacturers to provide a fully featured networking environment.
PNDA
I hadn't heard of PNDA before being invited to Networking Field Day, but according to their website it is a "scalable, open source big data analytics platform for networks and services".  Their site has several use cases mentioned from Cable plant anomaly detection, to service providers monitoring the quality of their data services, to smart cities and using PNDA to aggregate multiple data streams into a single platform.
TELoIP
TELoIP's Virtual Intelligent Network Overlay (VINO) is a SD-WAN and SD-Internet platform. In looking through their website, one of the things that the company seems to focus on is "Cloud Optimization for VoIP & Other Mission-Critical Applications".  I have seen several SD-WAN solutions that have varying level of success with VoIP, so I am interested to see their approach to this.  Also, with the number of SD-WAN (CloudGenix, Viptela, Meraki, Silver Peak just to name a few) providers out there, I'm curious to see what they feel makes them stand out from the rest of the pack.
VMware
I think you would have to be living in a hole in the ground with no access to technology to not know at least a little bit about with VMware is doing these days.  Presumably, being Network Field Day, they will present on their NSX platform.  I'm hoping to learn a little bit more about how they are doing microsegmentation to provide additional network level security down to the VM level.
So that's the lineup. Make sure to check back here at http://samplefive.com for updates after the event, or if you want to watch the presentations live, you can go to the Network Field Day 15 web site to check it out.
I'm really quite honored to be a part of this team of delegates and am looking forward to the event.  Hopefully I can add to the conversation in a valuable way!
Disclaimer Time
I grabbed this from Tony Mattke's page because he's quite the experienced delegate and it pretty much sums up what I needed to say as a disclaimer:
I occasionally attend various Tech Field Day events organized by Gestalt IT. These events are sponsored by networking vendors who thus indirectly cover our travel costs. In addition to a presentation (or more), vendors may give us parting gifts ranging from their own products, to usb keys and various swag.
The vendors sponsoring Tech Field Day events don't ask for, nor are they promised any kind of consideration in the writing of blog posts, and as always, all opinions expressed here are entirely my own and not those of sponsoring vendors, my employer and/or its affiliates, and all the mistakes are my fault (but please do feel free to point them out, I gladly correct factual errors).