June 10, 2019
Big Changes to Cisco Certification
Earlier today Cisco mentioned some pretty major changes to their certification program across the board. This includes CCNA, CCNP, Specializations, CCIE, as well as adding some new DevNet focused certifications. So what are the changes, will they effect you, and are these good or bad? Read on, dear reader, to find out.
Re-Cert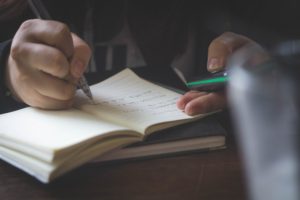 Before delving into the individual certification specifics, it should be pointed out that there are some timing and re-cert changes as well. All certifications and specializations will now be 3 years until you have to re-certify. For those of you that have a CCNA or CCNP, this will not be a change, but this is fantastic news for specialization and CCIE holders, which have a 2-year renewal cycle.
All certification will have the ability to get continuing education credits to recertify and the points schedule is as follows:
| | |
| --- | --- |
| CCNA | 30 |
| Specialist | 40 |
| CCNP | 80 |
| CCIE | 120 |
If you're paying attention, you will notice that the CCIE holders take a little bit of a hit here in that they are now required to get 20 more continuing ed credits to re-certify. Looking at this on the bright side though, because of the 3-year re-certification term this is actually fewer credits per year than previously.
CCNA
Over the past several years, Cisco has gradually expanded the CCNA program to include more and more certifications. You could be a CCNA wireless or a CCNA collaboration or a number of technology focused CCNA certifications. Well, I am guessing that Cisco thought that was confusing and a little over the top for a first level certification, so they are pulling it back to a single CCNA that focuses on the core technology knowledge that is required for any of the previous specializations.
CCNP
Not to be outdone by the CCNA, the CCNP has some major changes coming as well. Many will be excited to hear that the number of tests required will be reduced and in order to earn your CCNP, you will need to pass two tests: one technology core and one concentration exam. From what I heard, the technology core is kind of like the next level of the CCNA exam with deeper knowledge in the things covered. The concentration exams can be in one of five concentrations:
• Enterprise
• Security
• Service Provider
• Collaboration
• Data Center
One thing you will notice is that there is no specific wireless concentration. Fear not, under each of the concentrations are multiple tests that you can choose from to fulfill this requirement. There are several enterprise wireless exams under the Enterprise concentration. Also note that by passing any of the concentration exams you will automatically earn a specialist badge for that passed exam.
There will no longer be any pre-requisites to take the exams and earn your CCNP certification. In the past, you were required to earn you CCNA and that is the last change for CCNP.
CCIE
From a curriculum point of view, it doesn't look like the CCIE is being changed too much, however with the change in the re-certification period, there are a couple of changes that CCIEs need to be aware of:
1. When you re-certify, your next re-certification date will be 3 years from the date that you passed the test. Your original pass date will no longer have as much significance, with the exception that it's the day that you passed the test.
2. In the past, CCIEs could stack re-certification exams to have up to four years until their next re-cert. Based on the previous item, I would guess that this is no longer an option as every time you pass a recertification benchmark, it will reset your time clock to 3 years.
New DevNet Certs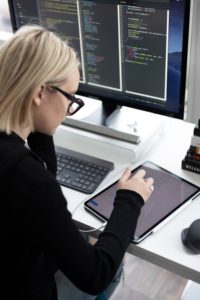 This next part of the announcement is something I'm pretty excited about. The folks over at DevNet have had some tests that you could take to prove that you had the knowledge over the years. This new certification program is built to closely mirror the current core Cisco certifications. For example, take a look at the tiers that are being released:
• Cisco Certified DevNet Associate
• Cisco Certified DevNet Professional
It's been stated that there will also be a Cisco Certified DevNet Expert certification as well, but it's not released yet.
Like the CCNA, the Cisco Certified DevNet Associate will consist of a single test that covers the core DevNet knowledge regardless of what your focus will be. The DevNet Professional will include a DevNet core and 1 concentration exam. Examples of these concentration examples include:
• Automating and Programming Cisco Enterprise Solutions
• Developing Solutions using Cisco IoT & Edge Platforms
• Automating and Programming Cisco Security Solutions
• Automating and Programming Cisco Service Provider Solutions
• Automating and Programming Cisco Collaboration Solutions
• Automating and Programming Cisco Data Center Solutions
• Implementing DevOps Solutions and Practices using Cisco Platforms
• Developing Applications for Cisco Webex and Webex Devices
A fully built out DevNet track is something that I feel has been needed in the past several years as Cisco has turned their focused towards programmable infrastructure, so it's good to see that they are finally building a program that looks like it will be fairly robust. I'm excited to see what the DevNet expert track includes once it is released.
Emeritus for Life
If you are a CCIE Emeritus, there are potential changes for you too. If you are a 20-year CCIE and are Emeritus, you can be "Emeritus for Life" where you no longer need to pay the re-certification fees that you do now. This will allow you to more easily keep you CCIE status even if it's not core to your job functions any longer.
Timing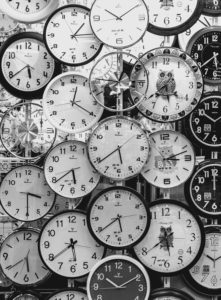 Lots of news, but when are these changes supposed to happen and what is the transition? The official date for this changeover is February 24, 2020 for you this means that if you have a recertification due before that date, you will have to take it before then and still be on the old rules (2 years for CCIE and Specializations, etc). If you recertify after that date, you should be able to do continuing education credits and be on the new timeline. I was kind of bummed that they didn't grandfather existing certifications because my re-cert date is the day after the change over!
My Take
When I first heard that there were changes coming for the Cisco certification programs, I rolled my eyes and prepared for the worst. In the past, changes to certifications have not been terribly beneficial to the people that have them. But as I heard the plans unfold, I really think that they largely got it right this time. Making the certification program less complex will help Cisco to grow participation by not scaring off potential new participants. Making all of the ways to re-certify and timing the same across all certifications will make it easier for people who have multiple certifications/specializations to stay on top of them and remain certified in the long term.
My only issues or concerns with this are the couple of things pointed out around the CCIE with no longer being able to stack your tests and not having a static recertification date, but I believe that the longer timelines will make this sting a little bit less.